Have you ever been shopping on Amazon.com, scrolled down on a product page, and instead of just seeing the typical, plain text product description – you thought "Wow, this looks amazing!"? If the answer is yes, you were looking at A+ Content.
What is A+ Content?
A+ Content allows brands to showcase their brand image through highly customizable modules. The enhanced content appears under the product description. Registered brand owners can utilize A+ Content to create visually appealing, interactive product descriptions - showcasing your brand story!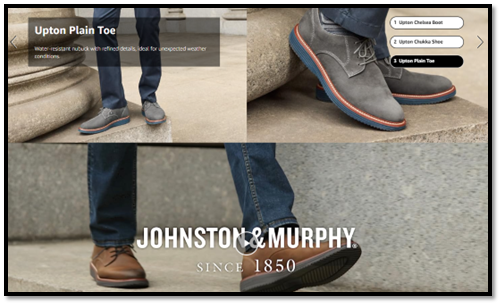 There are some incredible benefits to creating A+ Content on Amazon:
Increased Conversion Rates
Increased Ranking
Increased Sales
Reduced Product Complaints
Reduced Negative Reviews
Reduced Returns
Depending on your eligibility, you can choose between Basic and Premium A+ Content.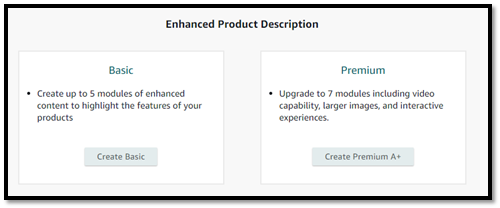 Basic A+ Content: allows brands to create custom paragraph headers and images, unique image and text layouts, product comparison charts, and a text editor. To be eligible, sellers must be registered with Brand Registry.
Premium A+ Content: get access to everything under Basic A+ Content, plus more. Unlock interactive hover hotspot modules, video modules, enhanced comparison charts, larger product images, carousel modules, and Q&A modules.  
Eligibility for A+ Premium Content is a bit trickier compared to Basic. Sellers need to publish a brand story to every ASIN that's Brand Registered in their catalog to be eligible in the first place. On top of that, you need to complete at least 15 A+ project submissions within one year. Amazon measures Premium A+ eligibility every month, so be on the lookout if you believe you meet the requirements!
For full information surrounding benefits and eligibility, we recommend reading Amazon's help page.  ‍
Creating A+ Content
To create or edit A+ Content, navigate from the Seller Central menu to Advertising > A+ Manager.  Recently, Amazon released a new Premium A+ Module Guide. If you're unsure of the specifications required for Premium A+ Content, the guide is a great place to find that information. It clearly breaks down the requirements for each module type.
Depending on your catalog size and product type, adding A+ content to your entire catalog may be easier said than done. If you're feeling overwhelmed or lost, Blue Wheel's team of content experts can aid you in your content optimization goals. Don't have enhanced brand content yet? Don't worry, we specialize in creative services as well!