Did you know businesses who buy in bulk get special pricing when shopping on Amazon? Sellers who set their products up in B2B Central can create Tiered Discount Pricing for Business Accounts to take advantage of when placing high-volume orders. Amazon recently announced improvements to B2B Central by adding the Business Performance Summary Tool. 

What is B2B Central? 
Amazon's B2B Central is a suite of Tools and Features designed to help B2B Sellers manage their Business-to-Business activity on Amazon. It's a one-stop shop for Sellers to streamline their B2B/Wholesale offerings. Sellers can use B2B Central to easily set up Business Account Discount Pricing, Automate Business Pricing, Explore B2B Opportunities, Respond to Quote Requests, and more. 

How Do B2B Sellers Benefit from the Business Performance Summary Tool?
The Business Performance Summary tool provides personalized insights into B2B Pricing, B2B Sales Performance, B2B Products, and your B2B Business Profile. Click or hover over the labels to view the insights.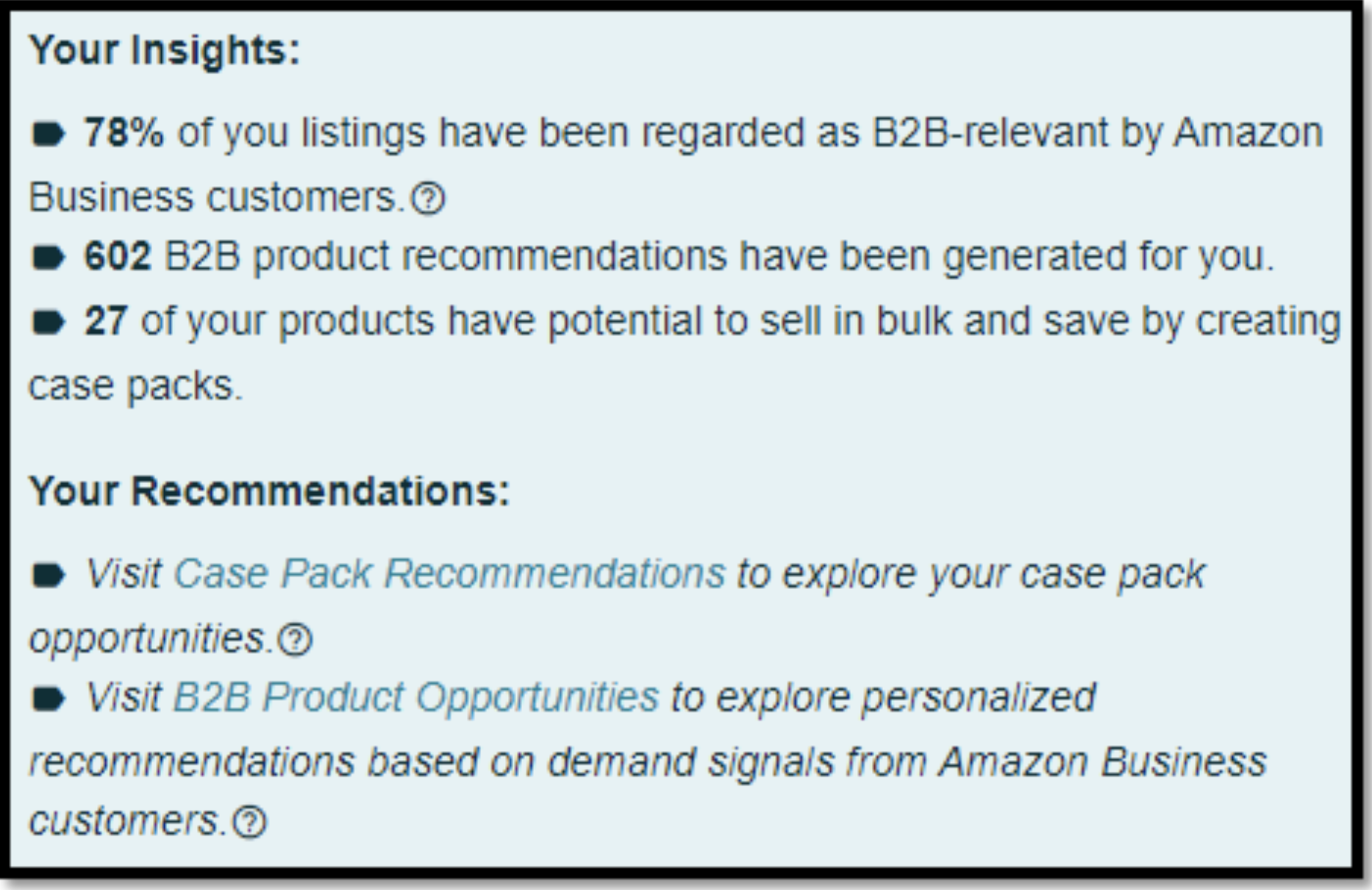 If you're interested in setting up B2B offers on your products, the Business Performance Summary tool is a provides a path with recommendations personalized to your selling activities and product catalog. 
If you're a client looking for more information, contact your Account Team! If you're interested in learning more about how Blue Wheel + Retail Bloom can aid in your brand efforts in online marketplaces, schedule a consultation with our team, we would love to hear from you.