During Cyber Weekend, many brands send out countless Black Friday email campaigns in an effort to drive sales. But without the correct strategy for building your email list, engaging creative and content, and an appropriate cadence, your results might fall flat.
Our Director of Lifecycle Marketing, Lisa Wendland, is breaking down what your brand needs to be doing in Email and SMS marketing leading up to Black Friday. From acquisition to timing, you'll find helpful last-minute checklists of what to accomplish before the holiday season starts.
Acquisition
Cyber Week is quickly approaching, so if you haven't already, it's time to review your sign-up units that collect email & SMS opt-ins. There's still time to add new units and identify areas for optimization. Where is your brand missing the chance to gain new contacts?
For both desktop and mobile sites, here are all the acquisition components you should review: 
Pop-ups 
Stand-alone forms (including landing pages)
Sign up at checkout 
Banners in transactional messages
Link to sign up in social channels
One way to gain new email subscribers in advance of Cyber Weekend is to offer early access to your Black Friday sales. Adding in this additional incentive will not only increase your email subscriber list, but also build hype for the sale. Schedule your placements around VIP early access sign up and get ready to fire off that special deal.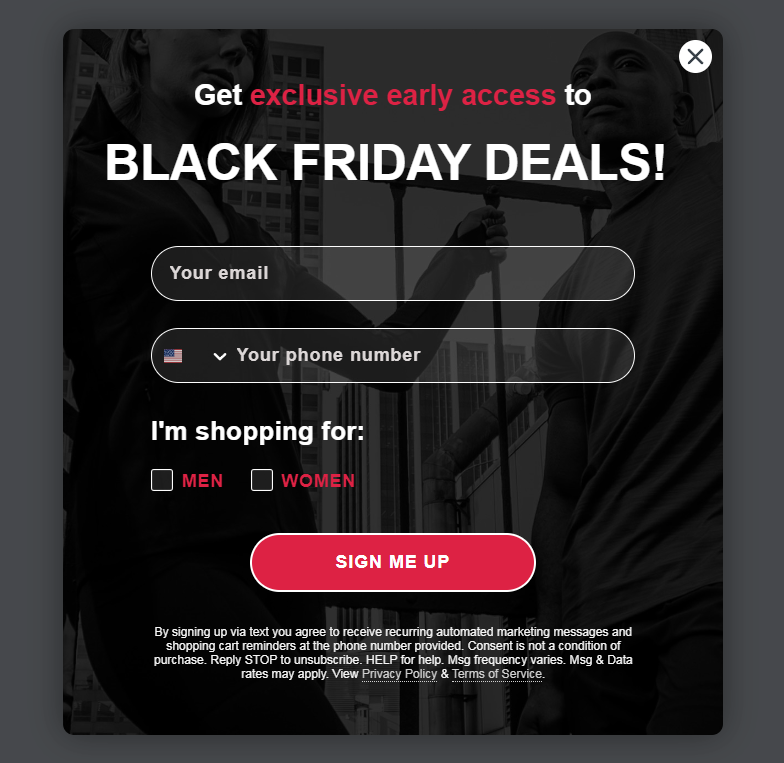 Consider content, timing, and placement — are there pop-ups specific to product categories, or exit intent? Where can you provide the most value to contacts not just leading to Black Friday, but in general. If your visitor is interested in a specific category, how can you connect on that level? 
Lastly, don't underestimate the power of offline sign-ups to reach a new audience who might not see the pop-ups on your website. Print options like in-store signage, packaging inserts, and direct mail are a great place to start.
Content
By now, you should be starting to finalize the key concepts for your marketing strategy across email and SMS. Here at Blue Wheel, here are some of the top performers we've seen this quarter:
Gift guides 
Seasonal product launches 
Limited-time offers 
Loyalty program bonuses 
Referral program reminders 
In-store events 
‍

The goal for Q4 — and every quarter — is to keep your most valuable customers informed with what's going on with your brand, making sure to always focus on what brings value to them, such as new product launches, reviews and product pairings, or promotions. On Black Friday and Cyber Weekend, especially, you want to make sure you clearly communicate your offers and value.
If your brand has a fully fledged loyalty program, Black Friday is a great time to use that to draw in existing customers to use their existing points, earn extra points on top of your Cyber Weekend discounts. These three actions can increase your program's use among your members: 
Showcase loyalty status and points in every email dynamically with a simple bar to remind customers of their standing and perks
Push point redemption when milestones are reached
Explain if your points program pairs with upcoming deals
Encourage non-members to join. Incentives to join can be as simple as early access to deals or first dibs to new seasonal product launches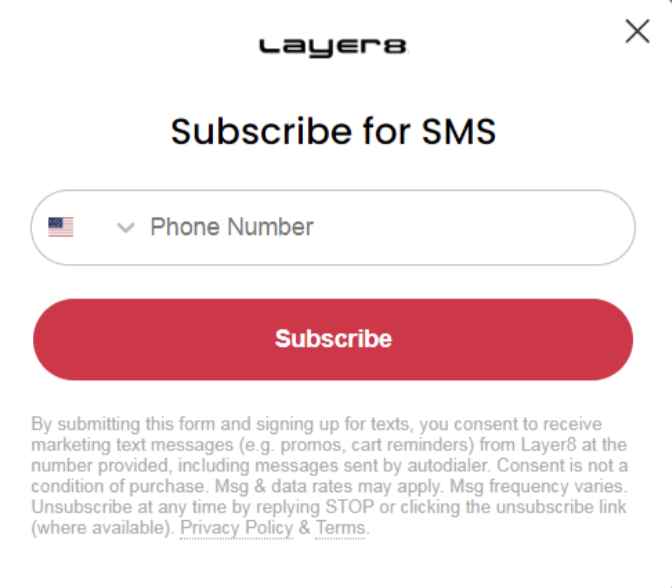 If your brand is just getting started with a loyalty program or does not have a formal system set up yet, you can still show you care.
Let your customers know you want their feedback on products, and share what real customers think of your products — getting that five star review from a happy customer that was able to pair more of your products or get their shopping done in one stop is very persuasive this time of year! 
Encourage SMS subscribers to refer a friend, share the love, share the deals. With a quick landing page, you can provide a link to your subscribed contacts to share with their friends and they can sign up to get your VIP Black Friday deals, too.
Timing
Sending an email at the right time is important, but knowing the frequency at which to send them is also crucial.
Within your lifecycle platform for email or SMS, there are frequency caps. It's critical to know what these are and adjust as needed for this high-volume quarter. Strategically decide if your brand wants to limit the number of emails your subscribers receive. Outside of Cyber Weekend, the majority of brands stick to one message within 16 hours; however, new product launches and flash sales usually override this.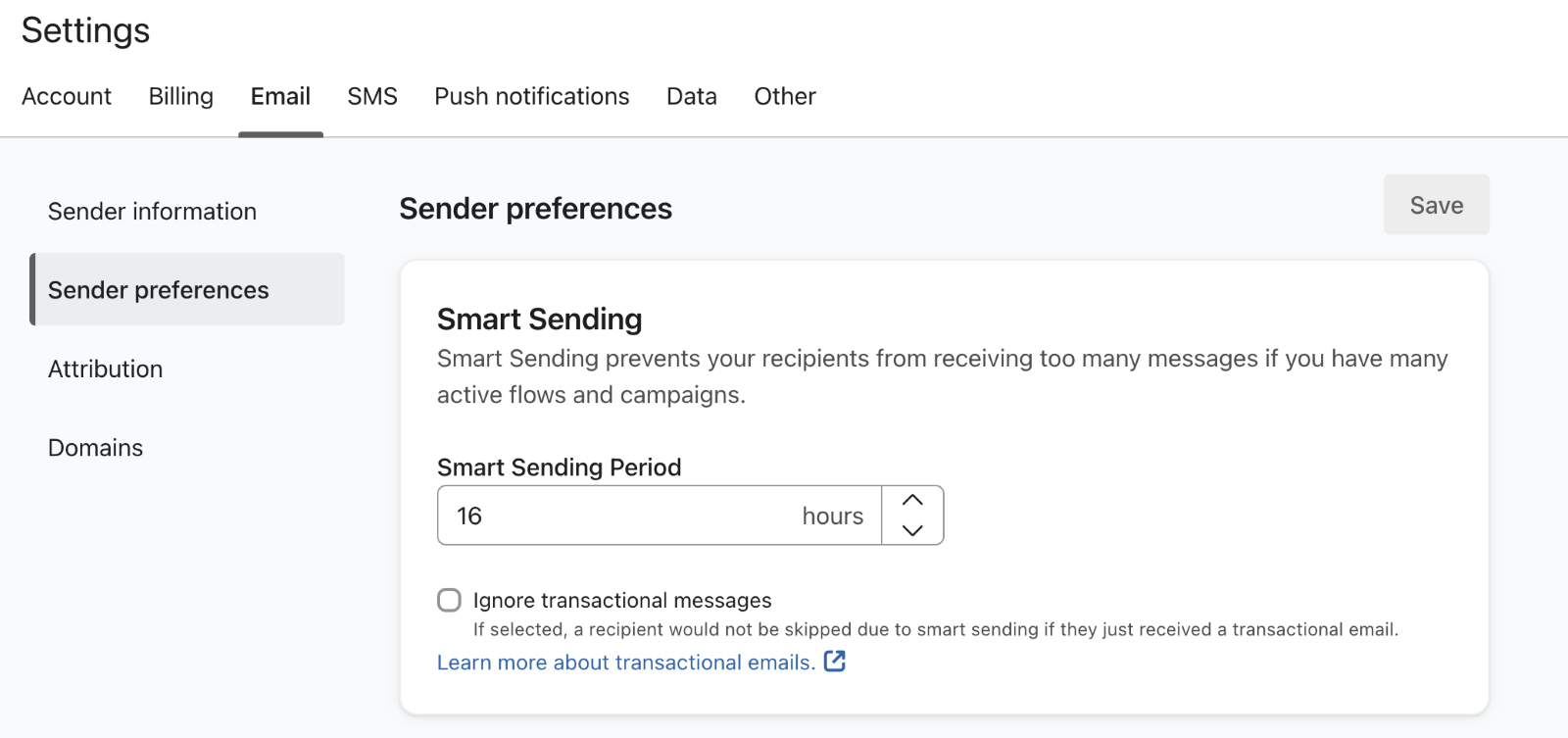 Frequency caps are often set separately for automated flows, such as Abandoned Cart and Browse Abandonment. These evergreen campaigns should be checked individually to decide if you are going to push through every message in your series, or if your one-off campaigns featuring promotions or new products are going to take priority.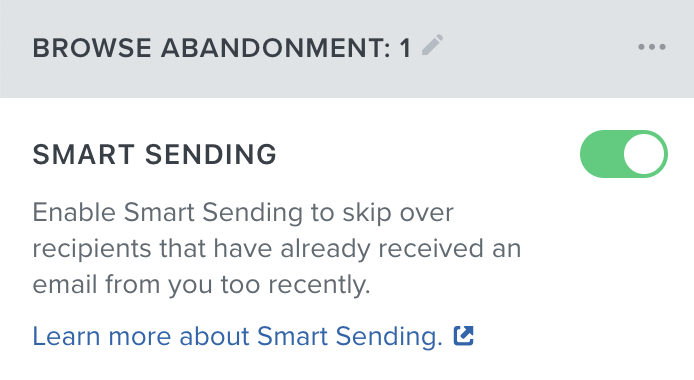 When it comes to resends, exclude purchasers from email reminders after they purchase. Brands are often successful sending five or more campaigns during the Black Friday and Cyber Monday period; however, they are strategic in who they message and pull back on sending to purchasers to prevent getting flagged as spam or being unsubscribed from.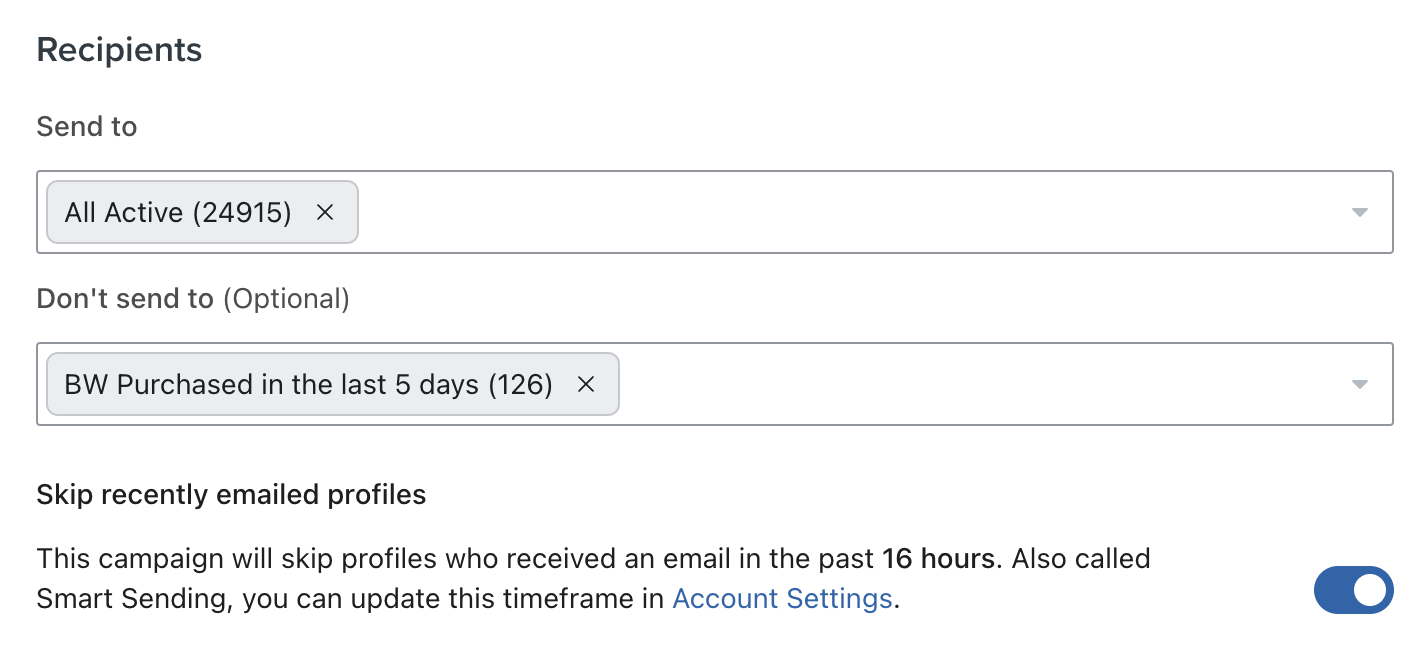 There is an exception here — the final last call email or SMS can go to purchasers if you are selling a product that someone might want to stock up on or gift. In that case, your final call can promote a sale and get that extra lift in sales from existing purchasers too.
‍
If your brand wants help navigating the world of email and SMS during Black Friday, now's the time to reach out to the team at Blue Wheel.