For a long time, International Sellers looking to expand onto Walmart were given no options other than setting up a US-Entity for their business.
Recently, Walmart removed those barriers and has started allowing some International Sellers to join their marketplace. What does this mean for existing 3rd Party Walmart Sellers?
What's changed for international sellers looking to start out on Walmart?
As mentioned briefly above, Walmart has officially opened their doors to International Sellers in 6 countries/regions: Mexico, Canada, The UK, India, China, Japan and Hong Kong. This potentially means hundreds of thousands of international sellers getting thrown into already existing US competition.
Before, selling on Walmart.com was unattainable for Non-US sellers. For example: if a brand based in Canada wanted to list their products onto the Walmart Marketplace, they would have been required to create a US-Entity first to prove they do business within the US and be eligible to become a seller.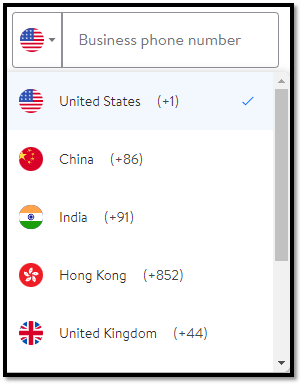 Now, it's as simple as filling out the New Seller Sign-up Page, and choosing your country in the drop-down next to Business Phone Number and creating your account.
Plus, now that Walmart has removed the tedious and painstaking process of becoming Approved, as we covered previously – International Sellers should gain access to their new account(s) relatively quickly.
Our thoughts and recommendations
This move creates New Opportunities for sellers around the world broaden to their customer base; and if you're an established US Seller, this creates a new avenue to broaden your reach as a brand. On the other hand, more competition in the online world means less space on the digital shelf overall, and less opportunities for Organic Sales and Visibility.
That being said, we don't recommend that New Sellers put the cart before the horse by selling internationally before collecting any US sales data on your products. Since the International Walmart marketplaces are so new, you can expect to see even less volume compared to the Walmart US marketplace – which in and of itself is only getting on average 3%-10% sales on Amazon.
With the constant updates in online marketplaces, it's important to stay up-to-date with the latest changes. If you are a client looking for additional information, contact your strategist or if you are interested in learning more about how Retail Bloom can assist your brand efforts in online marketplaces, schedule a consultation with our team. 
For more updates on marketplaces, visit our full Marketplace Updates content gallery.