Recently, Amazon released a reminder about changes to the Meltable Goods policy, which will take effect starting April 15.
In this article, we'll discuss what this means, why Amazon doesn't accept Meltable Goods during the warmer months, and how this impacts Brands and Sellers.
What are Meltable Goods and what does the update mean?
Any product that melts in temperatures between 75° – 155° degrees F (23° – 67° degrees C) is considered a meltable good. Amazon provided the following definition:
'"Meltable" refers to all heat-sensitive products, including but not limited to chocolate, gummies, and select jelly- and wax-based products.'
In our experience, we have seen this effect products such as Lotions, Creams, and Cleansers, as well as certain consumables. If your product(s) easily melt while shipping during the warmer months of the year, it's safe to assume that your product is impacted by this change.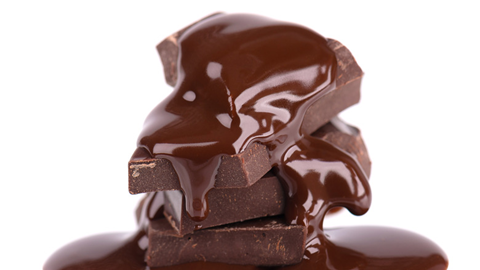 How does this affect Brands and Sellers?
Starting April 15, sellers will be unable to ship meltable products into Amazon Fulfillment Centers. This restriction will take place until October 15, and at that point, sellers will be able to ship those products back in. On April 15, Amazon will also be automatically removing all meltable goods and sending them back to seller at the expense of the seller. Now is an ideal time to take a close look at the shipments you are planning to send into Amazon, and confirm that they do not have meltable goods, as your inventory could be rejected by Amazon when it reaches the FC.
Want to know if your goods are considered meltable? On the Meltable Goods Help page, download the Meltable ASINs excel file to figure out if any ASINs within that list are ASINs that you currently sell. If the answer is yes, these are the ASINs that need to be removed, and will not be allowed to be shipped in to Amazon during the shipping freeze.
What is the reason for this on Amazon's part?
They do this not only to protect themselves, but to protect Brands who sell are selling via FBA. Amazon enforces this to prevent products from being destroyed (by melting) while being stored at their warehouse and keeps the satisfaction of the customer in mind while implementing such changes.
What else do I need to know?
If you willingly submit a removal order for any meltable products prior to April 15, the removal fees for that shipment will be waived. However, if you leave your products in Amazon FCs, and let Amazon submit the removal order, a fee will be charged to the seller
If you believe that an ASIN has been misclassified as meltable, you can submit an appeal with Amazon; this appeal must be in the form of a letter, from the manufacturer, and provide proof that the ASINs can be stored in at least 155 degrees Fahrenheit, as well as a point of contact for verification
Visit Amazon's help page for more information, and the link to the meltable ASINs excel file
Need additional support around meltable Inventory and what you should do? Please reach out to your account team, or through Contact Us to get started
With the constant updates in online marketplaces, it's important to stay up-to-date with the latest changes. If you are a client looking for additional information, contact your strategist or if you are interested in learning more about how Retail Bloom can assist your brand efforts in online marketplaces, schedule a consultation with our team. 
For more updates on marketplaces, visit our full Marketplace Updates content gallery.