It's well known that today, Tiktok is on of the most widely used apps on a global scale. Whatever you're interested in – there's a "side" of Tiktok for you – whether you're into sports, beauty or just getting the latest celebrity gossip. Anyone well versed in social media can assure you that if you're not present on Tiktok as a brand, you are far behind.
That said, we shouldn't be surprised when big companies like Amazon want a slice of the pie, which we can assume is why Amazon recently announced their new Shopping App: Inspire.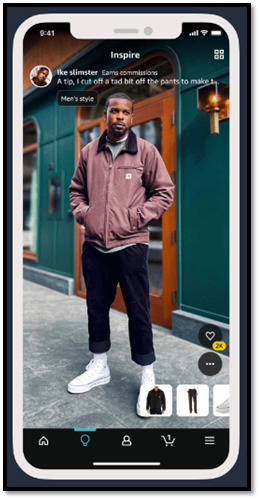 What is the Inspire shopping app?
Designed similarly to TikTok and Instagram – users can select their interests, scroll a picture/video feed, save their favorites, and get direct links to buy the featured products. This concept is great for brands looking to showcase their product and increase organic discovery but will only work if the Inspire app has sufficient users. With Amazon's record of failed social media attempts, we are keeping expectations low.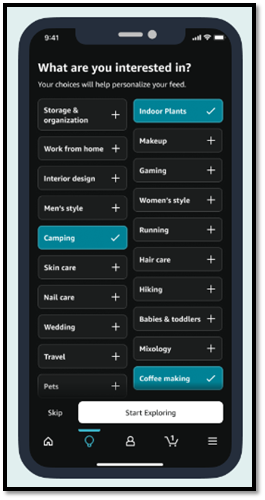 Amazon's history of social media attempts
As mentioned, we can't forget about the many attempts Amazon has previously made at having a successful social media platform. Beginning in 2013, there was Interesting Finds and Amazon Collections which were both inspired by Pinterest. Then in 2015, they launched Stream – where users could view a picture feed and buy directly from Amazon. Finally, in 2019 there was Amazon Spark, which was largely inspired by Instagram. None of these platforms saw major success and most were put to a halt.
How can sellers benefit from Inspire?
If Amazon can successfully draw in a sufficient number of daily users to their Inspire app, brands could benefit greatly from the free discovery opportunities. The difference between Inspire and other popular apps, is although many users rely on TikTok or Instagram for product discovery, neither of those apps are categorized as a "Shopping App". Inspire was launched specifically to help consumers find new products and exactly where to purchase them. Brands should consider creating a page on Inspire and post regularly about their products.
If you are interested in learning more about how Retail Bloom can assist your brand efforts in online marketplaces, schedule a consultation with our team. 
For more updates on marketplaces, visit our full Marketplace Updates content gallery.