It's become a pesky tradition for Amazon FBA fees to be hiked up significantly every holiday season. According to Amazon, their fulfillment prices remain competitive by costing an average of 30% less compared to similar fulfillment services.
What is the FBA Holiday Peak Fulfillment Fee?
The FBA Holiday Peak Fulfillment fee is implemented yearly during the busiest months. From October 15, 2023, to January 14, 2023, FBA sellers will be charged the following peak-period rates:

US Non-Apparel Rates: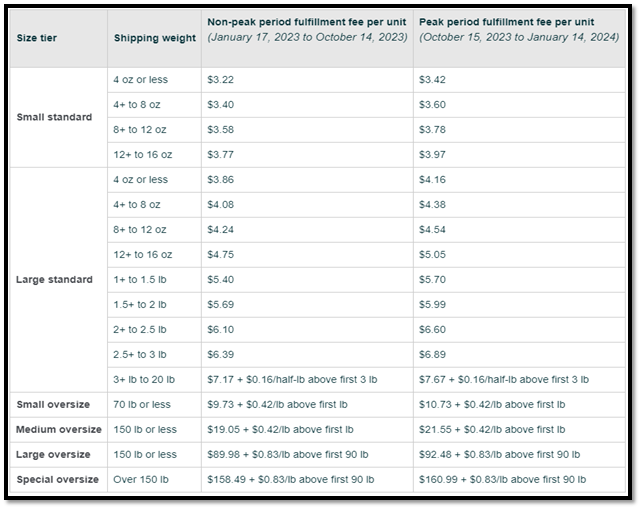 US Apparel Rates: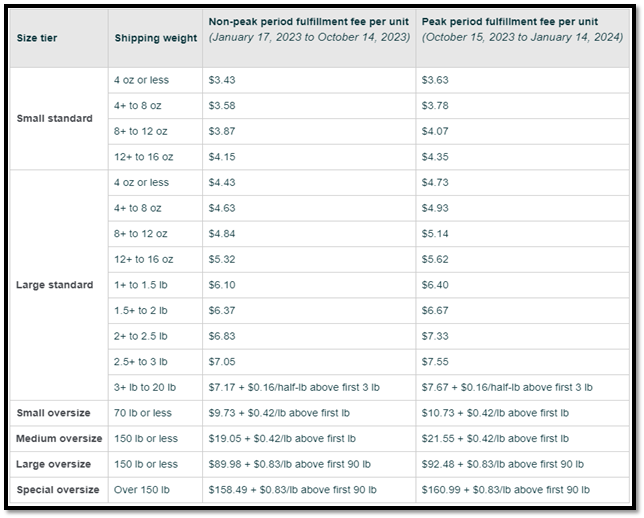 For more details, including CA rates, we recommend reviewing Amazon's news release!
Preparing for the FBA Holiday Peak Fulfillment Fee Impact:
It's a good idea to start preparing for the impact now. A fee analysis should be done for each product you sell with FBA. It's good practice to stay on top of the fees you are being charged and to have a good idea of what to expect.  
It's also important to note that some products could fall out of a profitable margin due to the increased peak fulfillment fees. In that scenario, the good news is that you still have the option to sell via FBM (Fulfilled by Merchant) – that way you don't miss out on sales entirely!
Why Does Amazon Implement the FBA Holiday Peak Fulfillment Fee?
According to Amazon - "This seasonal fee is similar to those charged by other major carriers, and covers increased fulfillment and transportation operating costs during the busy holiday shopping season". During the holidays, at Amazon's fulfillment centers, there's a large increase in shipments received and customer orders getting shipped. To keep up with the increased workload, more staff members are brought on to help. Amazon directs some of those costs onto sellers with the FBA Holiday Peak Fulfillment fee.
If you're a client looking for more information, contact your account team! If you're interested in learning more about how Blue Wheel can aid in your brand efforts in online marketplaces, schedule a consultation with our team, we would love to hear from you!