The Build Your Brand page is available in Seller Central! If you've ever wanted a single page that encapsulates all Brand Registry Benefits for Brand Owners, your wish has come true. For new brands and sellers especially, this page provides a great overview of how to Build your Brand on Amazon.com with Brand Registry. As of August 2023, the page was revamped to create a better user experience.
"Whether you're just starting out or a long-time brand, Amazon is committed to supporting brand owners with an exclusive suite of tools to help you build brand loyalty, grow your audience, inform your strategy, and protect your brand."
What is the Build your Brand Page?
The Build Your Brand provides an overview of Brand Registry and all the programs that come along with being a Brand Registered Owner on Amazon.  

From a single Page, Brand Owners can now access a detailed plan to achieve 4 key goals:
This allows sellers to access a recommended series of steps to take to streamline their efforts to establish their Brand on Amazon. The page also includes a link to each individual Brand Registry program available, including:
Update from August 2023: Amazon has revamped the Build Your Brand page to include relevant training videos for easy access and understanding!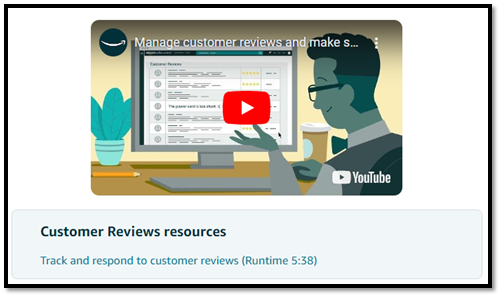 What are Brand Benefits?
Brand Benefits are unlocked after Brand Owners get registered with Brand Registry. As listed above, there are multiple programs available to Brand Owners. Amazon has put effort consistently into improving the experience for brands. There was a time when selling on Amazon was often compared to "the wild west" however, Brand Registry and the related programs have drastically improved control for brand owners selling on Amazon.
How Can I Sign-up for Brand Registry?
If you're a brand owner with a valid Trademark Number, you can sign up for Brand Registry here by clicking Get Started.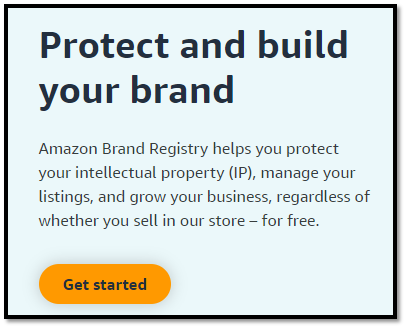 After applying, you can view your enrollment status by checking your Case Log here. We recommend that all brands to enroll in Brand Registry as soon as possible, because it unlocks so many benefits that further your opportunity as a brand to have a successful journey selling on Amazon
If you're a client looking for more information, contact your account team! If you're interested in learning more about how Blue Wheel can aid in your brand efforts in online marketplaces, schedule a consultation with our team, we would love to hear from you.