The Subscribe & Save Program has been around almost as long as Amazon Prime has existed. It's one of the oldest programs that is still around for Sellers and Customers to take advantage of alike. Recently, Amazon announced they added new features to the program!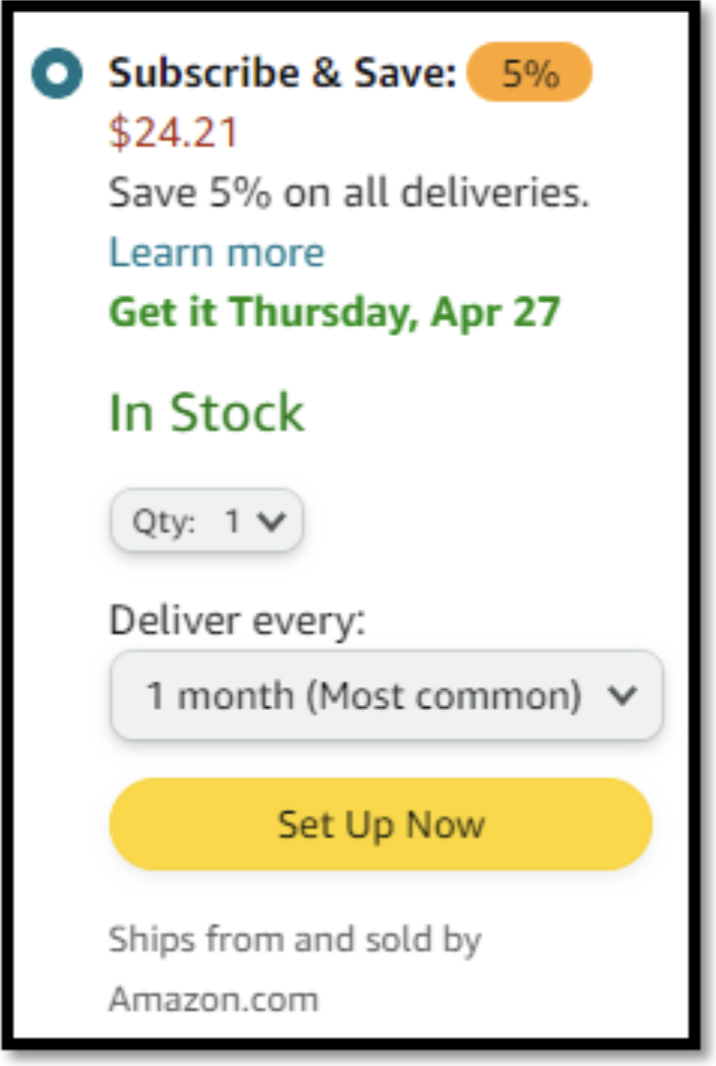 What is Subscribe & Save? 
Subscribe & Save is a program which allows Sellers to offer their product at a discount when Customers set up their purchases on a reoccurring basis — ranging anywhere from every 2 Weeks to 6 Months. Keep in mind, the discounts are Seller Funded. Depending on your product type, customers are likely already purchasing your products on a reoccurring basis — but are having to remember to re-order and pay full price each time.
Enrolling your products in Subscribe & Save will result in more frequent sales because customers are automatically re-ordering your products — instead of manually doing another search online, and potentially choosing a competitor's product instead. If you're struggling to drive Repeat Purchases and Brand Loyalty, this program can be a great solution for you! 
How has the Program Changed? 
New Insights are available on a SKU level for Subscribe & Save offerings. To access the insights, click on the SKU in your Manage Inventory page, and scroll down until you see the following: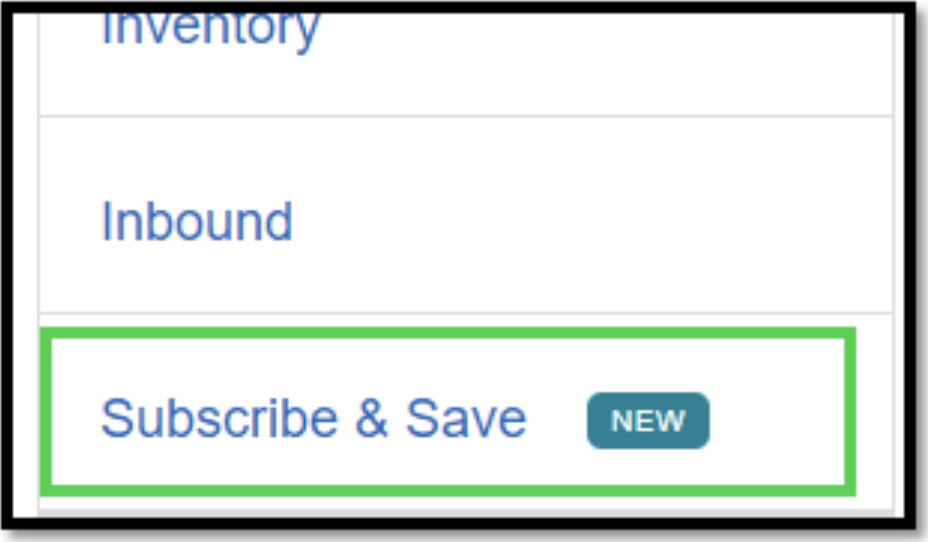 If your product is enrolled, you now have access to the following: 
Track SKU enrollment status or subscriptions 
Update seller-funded discounts 
Check status for SKUs at risk of missing deliveries due to low stock 
What to Consider Before Enrolling in Subscribe & Save
Before making big plans to enroll your products, you must first have Brand Registry, and check if your product is eligible. Amazon is looking at these factors to determine eligibility: 
Fulfillment history and in-stock rate 
Sales performance 
Product category 
Average selling price 
Aside from just eligibility, Sellers should determine if logically it makes sense to offer Subscribe and Save on a product. For example, if you're selling 1-Time Buy items, such as Home Décor, chances are most customers aren't going to be reordering on a regular basis.   
However, if you're selling items that customers will be running out of, such as hygiene, beauty, or cleaning products, enrolling into Subscribe & Save is a great idea! 
If you are a client looking for additional information, contact your strategist. Or if you are interested in learning more about how Blue Wheel + Retail Bloom can assist your brand efforts in online marketplaces, schedule a consultation with our team!